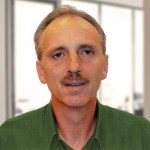 Welcome to Romesberg Insurance Group. My name is Jeff, and I am a licensed local independent agent offering customized plans to meet the needs of clients in southwest Florida and the state of Delaware.
---
Choose from Top Rated Carriers and Plans to Suit Everyone
Individual & Group Health
Long Term Care Programs
Final Expense Policies
Please call Jeff Romesberg at 239-834-3788 or fill out the form on this page to request a Free Consultation!
---
As an independent insurance agent I am able to secure the best combination of price and value for available products from various insurance brands. I am committed to meeting my Southwest Florida clients in person to review your plan(s) when needed. Florida and Delaware insurance clients don't need to hesitate contacting me with questions you may have regarding your insurance plan(s).
Other benefits of choosing an Independent Insurance Agent are:
Licensed professional
Representative of various insurance companies
If you decide to change insurance carriers, you don't have to change agencies as your insurance needs change over time
Perform periodic reviews of your coverage to keep up to date with your life changes
Committed to customer satisfaction, treating you as a person, not a number
Give me a call today at 239-834-3788 to discuss plans that are best suited for you!
---
Online Quotes for Individual Health Insurance