Health insurance is a necessity when caring for you and your family. It is difficult to find affordable health insurance that will give you quality coverage. However, I can help tailor a plan best suited for your situation. Individual and group plans are available.
I am certified and ready to assist with Subsidies for both the State Marketplace & Federal Exchange. The "Marketplace" is State by State, unless a state expanded Medicaid. There is also a Federal Exchange or "HealthCare.gov" which some refer to as "on the Exchange." Both the "Marketplace" and the "Exchange" may help you qualify for Subsidies to offset the cost of a Healthcare Plan. As an independent agent I can assist you with both the State Exchange & Federal Exchange!
Health Insurance Policies Cover
Doctor Visits – routine and non-routine
Prescriptions
Medical Testing
Specialty Care
Surgical Procedures
Give me a call today at 239-834-3788 to discuss which health insurance plans are best suited for you!
---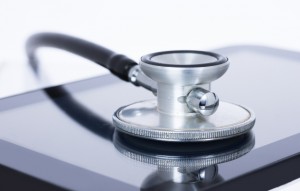 Save Time & Money with Call a Doctor Plus!
Call a Doctor plus is a health and wellness program designed specifically to save you time and money by utilizing technology to provide you with effective, immediate access to Healthcare goods and services, all from your phone or computer.
Talk to a Doctor in Minutes
24/7 access by phone, video or mobile app
Talk with a Doctor in 14 minutes on average
Receive diagnosis, treatment plans & prescriptions (if needed)
All doctors are U.S. Board Certified and State Licensed
On average, our doctors have 15 years of in-office experience
If you're interested in learning more about this powerful new service to connect you quickly with a doctor, click here or call Jeff Romesberg today at 239-834-3788.
---
Online Quotes for Individual Health Insurance
Romesberg Insurance Group is not connected with the Federal Medicare program.